I met him last 2 weeks at his brothers funeral.The brother had passed on because her mother who is a widow, could not afford to take him for a Chemo therapy as he was diagnosed with bone cancer.
It was sad and painful to see a young man of only 15 year die for lack of treatment.To add salt to the wound ,Peter had been sent home and was sitting at home.He had no hope
of help from anyone.when i also found out that he was in his last month of Form 3 yet to join His last year in Secondary school,i had to pray to get something to beg the teacher to allow him back.
Thanks to God.He is back in school but with a fee arrear of $200.If we dont help before the deadline,he will be sent home again.Please help this orphan sit for his exams.He might help his young siblings if he goes well with his education..
Please anything you donate can help pay for his fees and buy him books and uniform.$10 ,$20 or $50 will change his life and more like him.Am planning to take him in with me where i can support him.
God bless.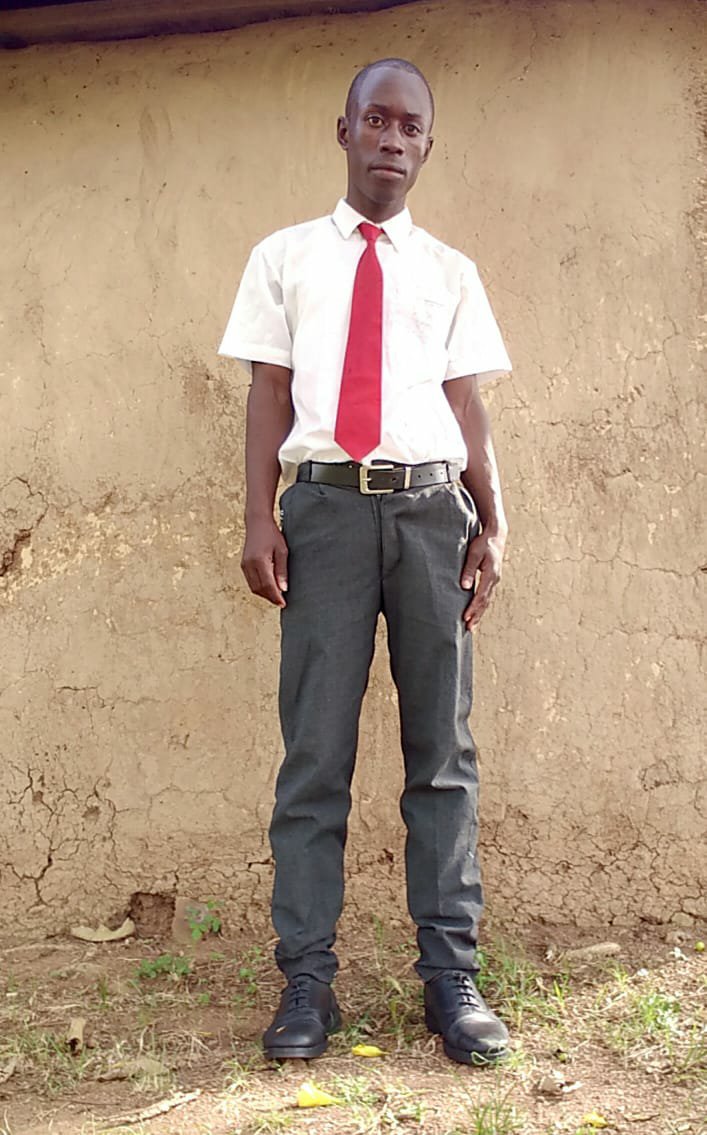 Peter Ochieng at home on his way to school -Kapiyo secondary school.