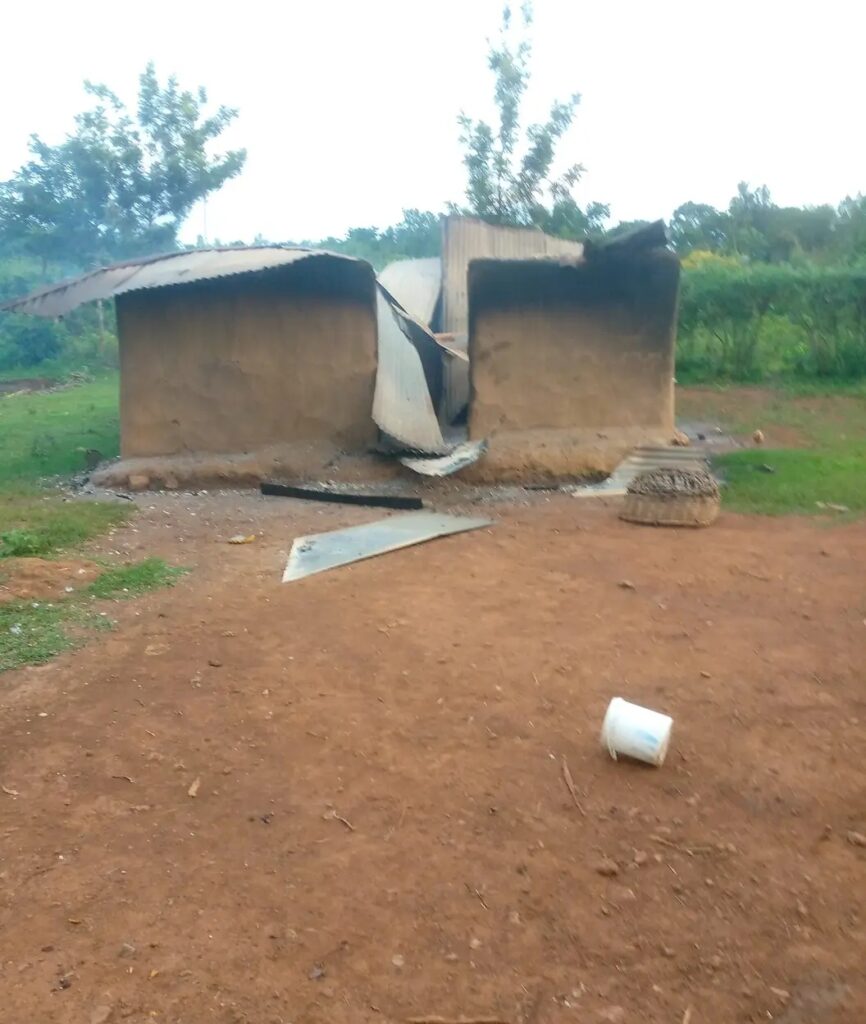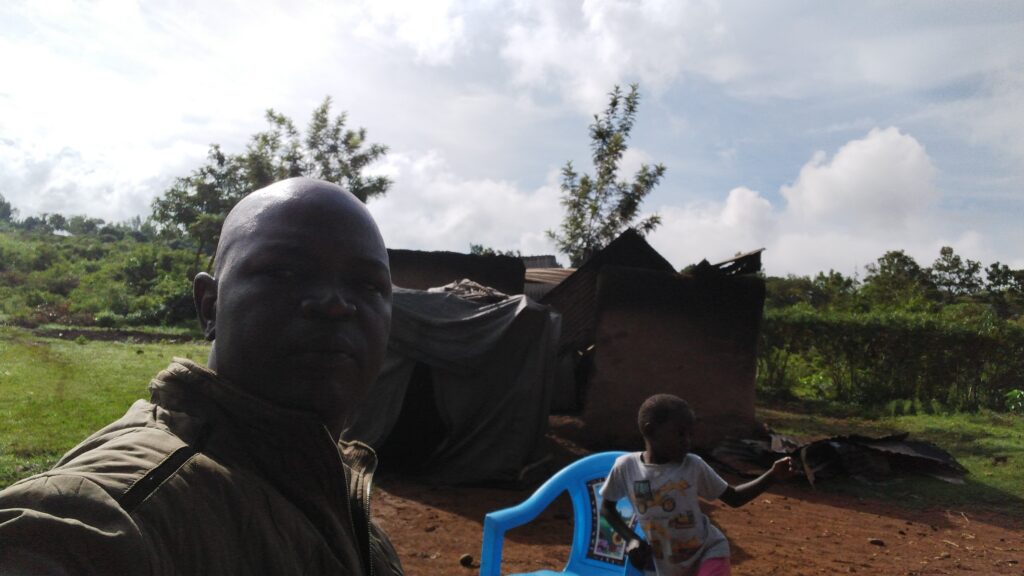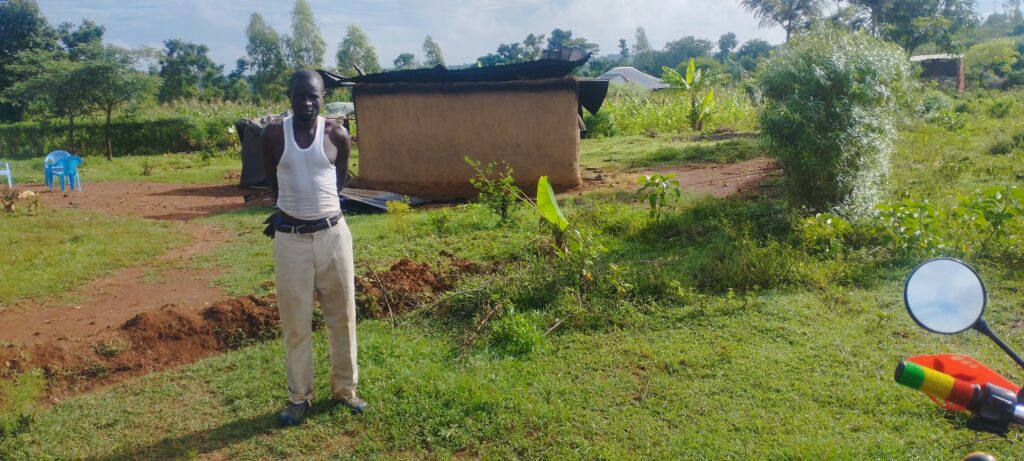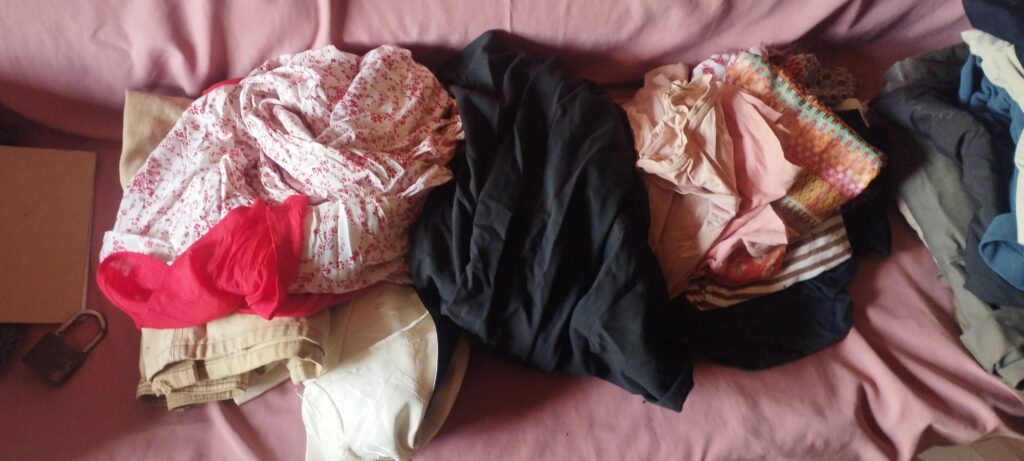 Today i woke up to support our church members whose house was razed down by unknown people.
The sad news is that they lost everything.But we thank God that no one including the children were injured.So as a good christian,my wife and i donated some clothes and kitchenware to help them,however they are in so much need to construct a new one but dont they still have any resources like Ironsheets,nails,Poles,Labour etc.Please if anyone can support the cause,we will appreciate.They have 4 kids who need shelter.
Please pray for them too.God bless.