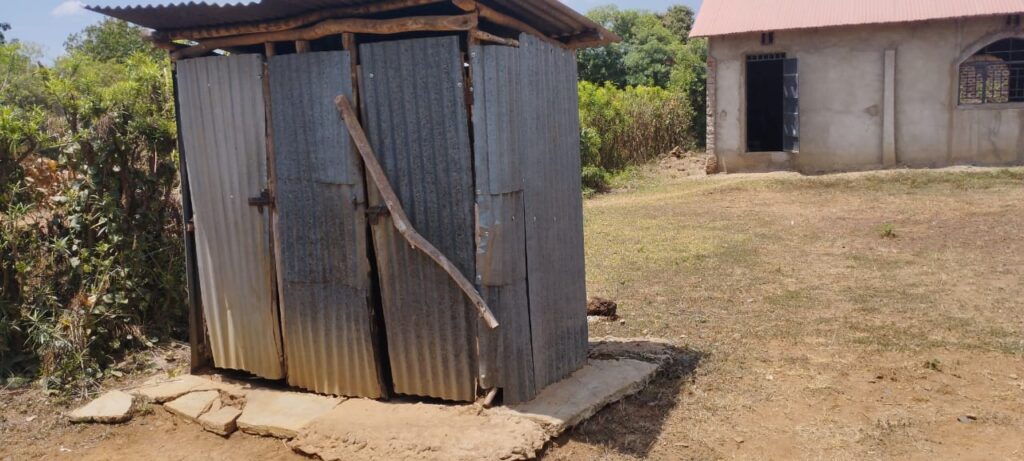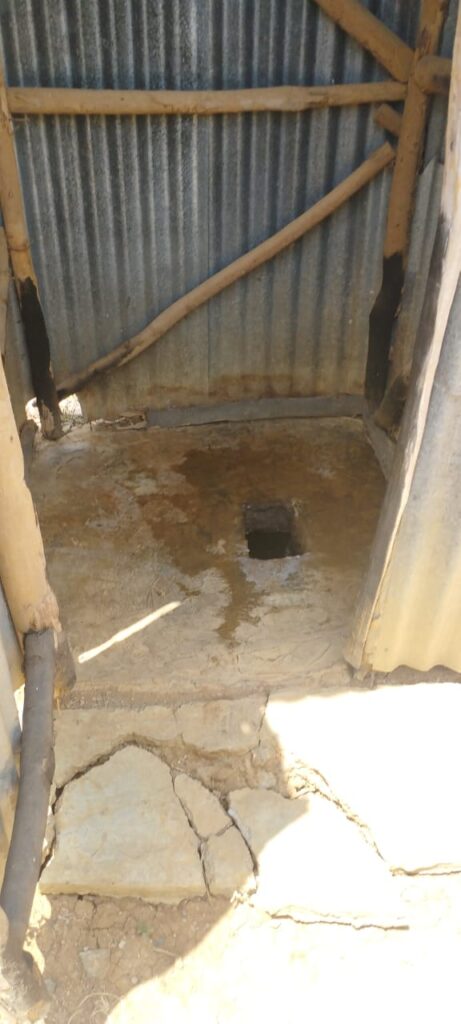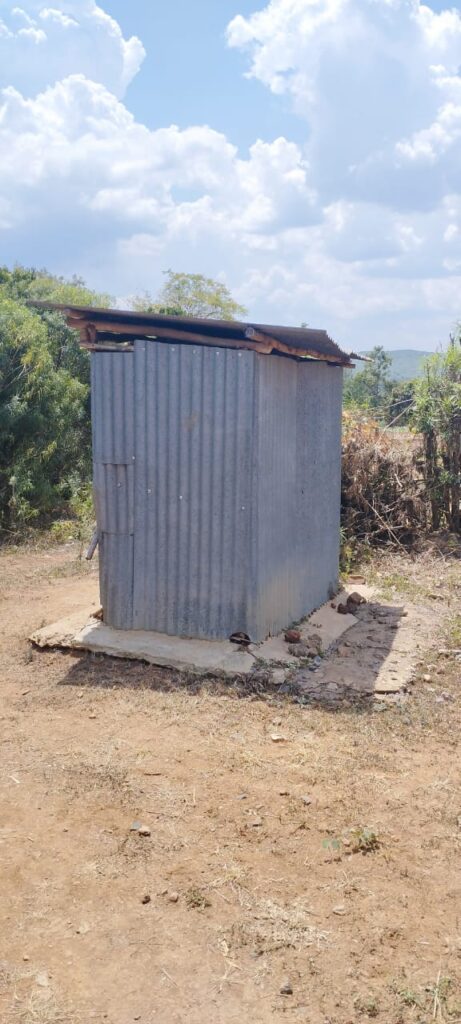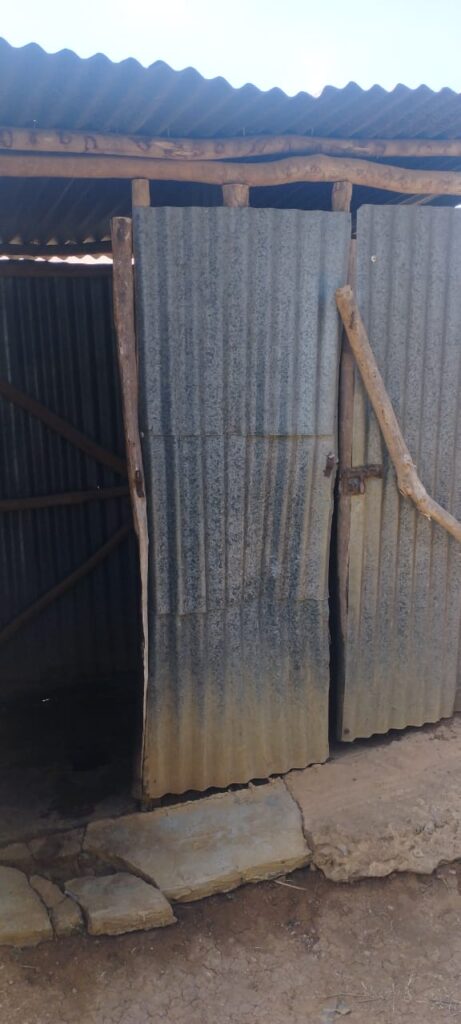 We have been using it to help both men ,women and children.Today after inspection,we saw that we were at risk of having children falling inside.The crack on the floor have widened and it is shaking,
We need to construct a new one starting from digging about 40 feet,sand ,Bricks ,etc.Please pray for a financial breakthrough so that we can start immediately.
We need a modern latrine that will have two doors.One for men and another for women.If possible we can also have a urinal.
May God bless you as you pray for us..