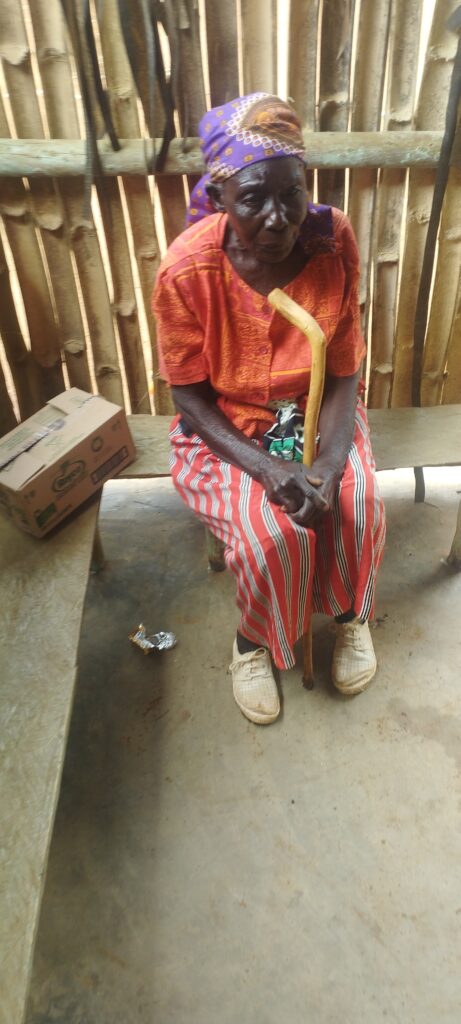 This lady has been staying alone.she is also disabled and many times has to struggle on her own to even get food.I have been praying for a perfect time to suprise her with food gifts as shown in the box.
Today,I was happy to offer her some foodstuffs..(Milk,Bread,Sugar and tea leaves.I also bought maize for her to support her for afew days.Helping the needy and especially the widows is my Ministry and i always feel great and blessed whenever i do the work.
May God bless you all for the support and prayers with the ministry.Its a long and difficult work but with the grace of our Lord,We are pushing day by day.
May God bless you as you continue serving the Lord.