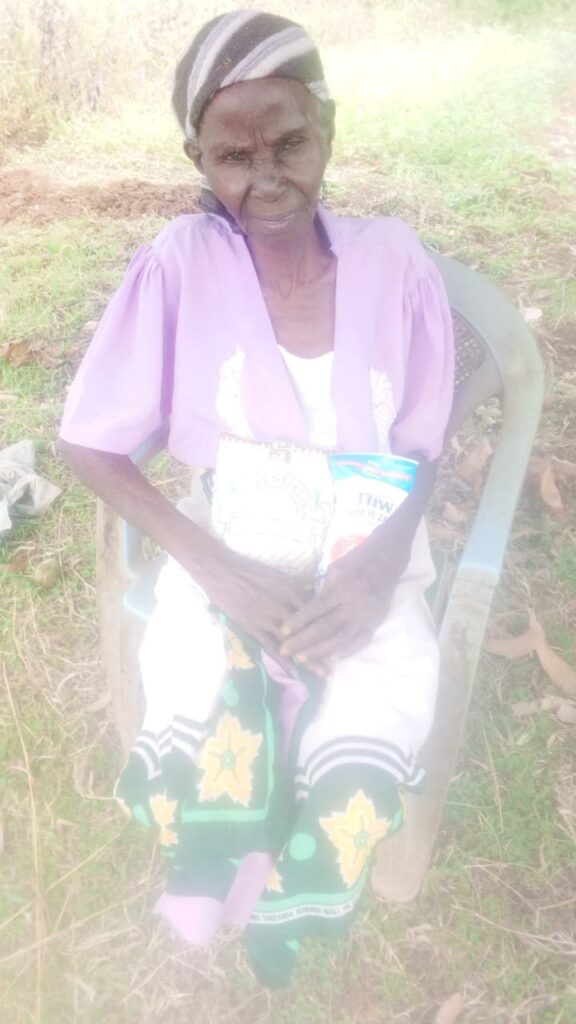 I had the opportunity to bless Widow Sabina With foods stuffs again.She is among the group of widows that we support as they dont have anyone to support them at home.
She is always overjoyed whenever we gift her.And always never forgets to praise Jesus.This has made her see that christian family cares and has strengthens her faith.
God bless all who stand with us in the programme.